Scenic & Photo Flights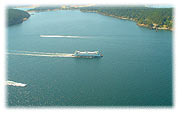 If you are new to the area or just visiting a scenic or photo flight is a great way to get oriented with the area. There are many scenes worth seeing throughout the year, like the tulip festival in April or Snoqualmie Falls in the Fall. Crater Lake and Mount Rainier are beautiful to see all year long.
Give us a call and we'll schedule your flight today!