Regal Air – Physical Address
10217 31st Avenue West, Hangar C51
Everett, WA 98204
Regal Air – Mailing Address
10100 30th Avenue West, Hangar C51
Everett, WA 98204
Toll Free: 800-337-0345
Everett Local Area: 425-353-9123
Fax: 425-347-4507
Hours of Operation:
Office: Year Around
Mon-Fri: 8am-Dark (8pm Max)
Sat-Sun: 8am-Dark (6pm Max)
Aircraft Scheduling Hours
Aircraft and Flight Instructors are available 24 hours a day / 7 days a week.
(For information on scheduling, please contact Regal Air during Office Hours.)
For aviation information not related to scheduling please contact us.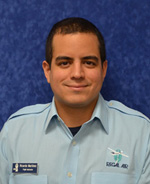 Ricardo Martinez

Assist. Chief Flight Instructor
Chief Charter Pilot

Karen Carton
Bookkeeper – Admin