International Students
Become a Professional Pilot
Regal Air is one of the best flight schools in the United States. We have well-trained and highly-skilled flight instructors, a large number of training aircraft, and exceptional training facilities on an air traffic controlled airport.
Professional Pilot Course
Certificates and Courses
Private Pilot
Instrument Rating (IFR)
Multi-Engine Rating
Commercial Certificate
High Performance
Airline Transport Pilot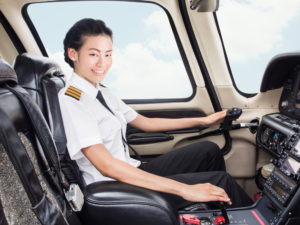 Professional Instructors with Extensive Experience
Our flight instructors have well over 50,000 hours of combined flight experience and have spent more than 20,000 hours teaching students how to fly. Many of our students and instructors have become professional pilots for major airlines like Alaska and Horizon Air.
The Perfect Location for Flight Training
FAA control tower – Offers better radio training, an essential part of learning to fly
Variety of weather – Learn to fly IFR in real clouds and experience how a plane handles in varying weather conditions
Variety of flight training areas nearby – Local practice areas makes flight training more efficient
Uncongested airspace and taxiways – Shorter wait time for takeoff means more training for our students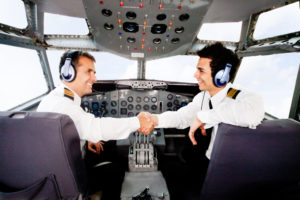 Large and Well-Maintained Fleet of Aircraft
Maintained by Our Own Shop – Planes stay well-maintained, clean, and flight-ready
Variety of Aircraft – Students become versatile pilots and get experienced at flying many different aircraft. We can also comfortably accommodate larger students
Variety of Avionics – Receive specific hands-on training for a variety of instrumentation, including modern GPS navigation
Additional Services
M1 Visa/TSA Assistance
Extensive Classroom Training
Simulator Training
Visa Requirements
Be enrolled full-time in an approved vocational or non-academic education program (like Regal Air)
Demonstrate that you have sufficient funds to pay for the course
Intend to return to your home country once your training is complete
Be sufficiently fluent in English to pursue your intended training. You must be able to read, speak, and write in English
This school is authorized under Federal law to enroll non-immigrant alien students.
For additional information, Email Alena Reichard at Regal Air or call Alena from within the United States at
1-800-337-0345, or internationally at 00+1+425-353-9123, for a consultation.
Winter Quarter begins 4 January 2021. Apply by 5 October 2020 to begin training at that time.
Spring Quarter begins 8 March 2021. Apply by 7 December 2020 to begin training at that time.
Summer Quarter begins 7 June 2021. Apply by 6 March 2021 to begin training at that time.
Fall Quarter begins 7 September 2021. Apply by 8 June 2021 to begin training at that time.