Cessna 172P N51380 with its new avionics package is back on the line with a Garmin GTN 650 Touch Screen IFR GPS/NAV/COM radio in the #1 radio stack position
and a Bendix\King KX-155 communication\navigation radio in the #2 position.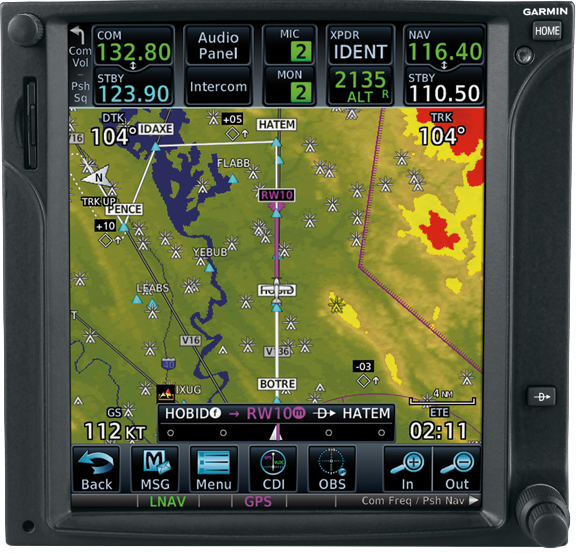 The new GTN 750 has additional features such as menu-driven interface on color touchscreen display, moving map, airways and approaches, and graphical flight planning (including airway navigation).
Additional info can be found at: Garmin GTN 750 Cockpit Reference Material.
The new GTN 750 installation is enhanced with new panel lighting, new interior with carpets, vinyl sides, and new leather seats..