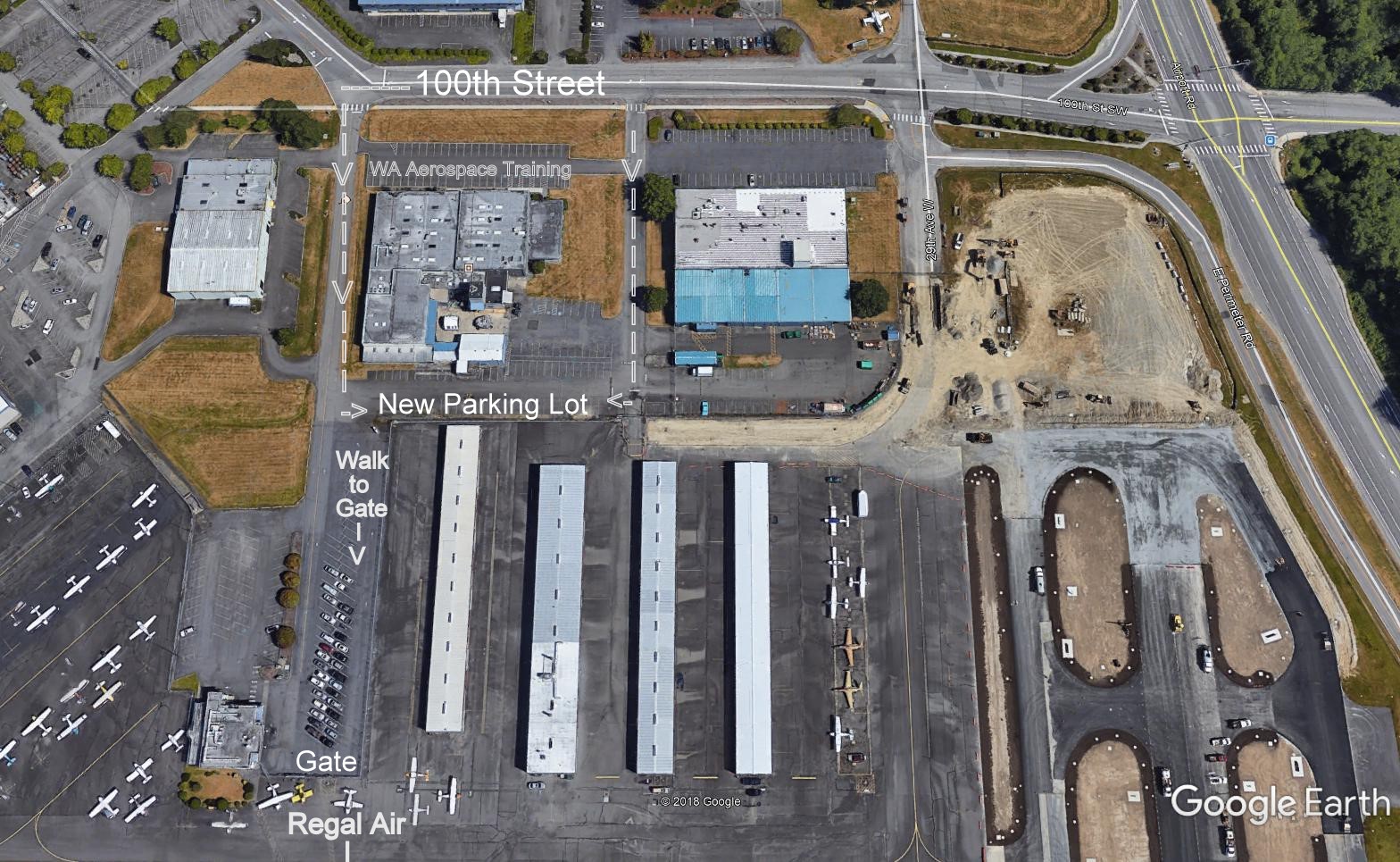 All Regal Air Customers
Effective February 20th, our customer parking lot has been moved. The photo will show you where to park. When driving south on 31st street, turn left after the Washington Aerospace Training building. Our parking is on the right up against the fence. Signage will be installed soon. You can then walk through the old parking lot and access Regal Air through the original man gate with the same code.
Please accept our apologies. We realize this is a slight inconvenience resulting in a little longer walk for you to get to us. This decision was made by the airport and the land was leased to the new airline terminal company and will be operated as a pay parking lot.
If you have any questions at all, please call the front desk or stop in.
Thank you,
Ron Morcom, President
425-353-9123