Engines – We've completed the installation of 2 new factory overhauled engines.
Avionics – The following new avionics have been installed:
Garmin GTN650 GPS/Nav/Com
Garmin GTX345 Transponder with ADS-B In & Out. Traffic is displayed on the GTN650.
Garmin GMA342 w/Audio Playback
Highlights of the GTN650:
Touchscreen GPS/Nav/Comm
Fly WAAS/SBAS LPV approaches down to 200 foot minimums while displaying traffic, weather and more
Cockpit connectivity via Connext® keeps your tablets and Garmin portables in sync as well as connected with those on the ground
Display traffic from the GTX345 transponder
Click Here for Garmin GTN650 Info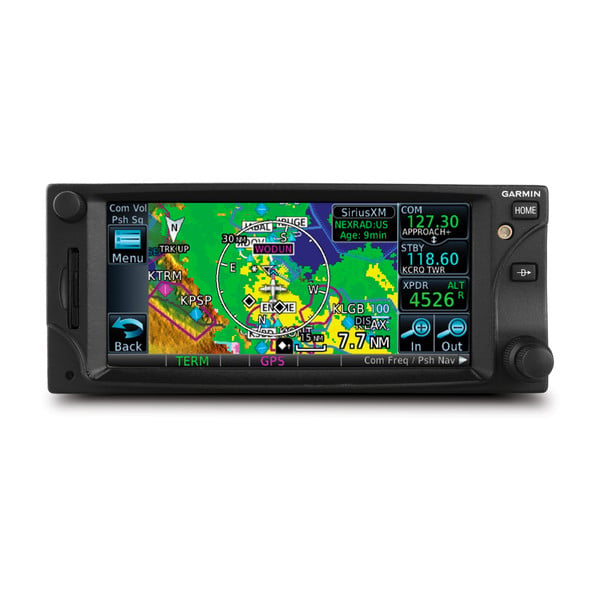 Instruments – Dual Garmin G5s
4 hour backup battery
Bright, sunlight-readable 3.5" LCD color display
Displays airspeed, altitude, vertical speed, slip/skid, turn rate, configurable V-speed references, barometric setting and selected altitude — as well as visual alerts upon arriving at a preselected altitude
Groundspeed and ground track readouts
Rotary knob on the unit allows for easy adjustments to altitude bugs and barometric pressure settings
HSI with GPS Nav Interface Adapter
The secondary G5 unit (DG/HSI) can revert to display attitude information in the unlikely event of a failure in the primary attitude indicator unit.
Vacuum System –
Due to the installation of the dual Garmin G5 units, the entire vacuum system has been removed from the aircraft, greatly reducing the number of system components that can fail.
Familiarization –
All pilots flying the twin Seneca will need to be given a quick tutorial on how to use the new equipment before flying this aircraft. See the link above for the Pilot Manual.
Please call prior to coming in and we'll be sure to have somebody available to give you the tutorial.