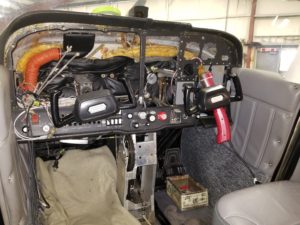 As you can tell by the picture above, 8BU has been stripped bare of all of its avionics!
Have no fear, this little airplane is currently in our avionics shop for some BIG upgrades:
Garmin G5 Attitude Indicator
Garmin G5 DG/HSI
Garmin GTN750 Touch Screen IFR GPS/NAV/COM
King KX165A Nav/Com
Garmin GTX345 Transponder w/ADS-B In and Out Traffic
Once complete, it's going to look a lot like N51380, but with the two G5s. It will be available for rental on February 17th, 2018.
Here's a sneak peak at the instrument panel with the two G5s:
Before, During, and After
Note: In the After picture, this is 380's instrument panel. 8BU will look similar, but with the two G5s on the left panel